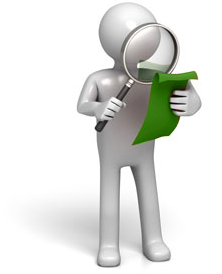 The Friendship and Caring Trust (F.A.C.T) website is owned and managed by the Friendship and Caring Trust Limited. Our registered office is at Barnlee, 37 Lisnaskea Road, Barnhill, Lisnaskea, County Fermanagh BT92 0HD . For the purpose of these terms and conditions, 'F.A.C.T', 'us',  'we' and 'our' refer to Friendship and Caring Trust (F.A.C.T).
Your use of the Friendship and Caring Trust (F.A.C.T) website constitutes your acceptance of these terms and conditions.
We may change these terms and conditions from time to time, and post any revised terms on the website. Your continued use of the website implies your consent to any such changes.
If you have any questions please Contact us.
Use
This website is intended to provide information about the activities of F.A.C.T, and to allow patrons to make donations/contributions to us.
We make every effort to ensure that the information on our website is up to date and correct but we cannot guarantee that it is 100 per cent free of inaccuracies, errors or omissions. In particular, where information is provided to or compiled by us, we endeavour to ensure that it is the most complete and accurate information available but we cannot take responsibility for any inaccuracies, omissions or errors attributable to the author of such materials.
We are not responsible for ensuring the availability of the website or the timeliness or otherwise of any content or information being made available to you.
We reserve the right to replace or amend any part of the website at any time without notice.
Changes to these terms and conditions
To stay up to date, please check this page each time you use the website. The Friendship and Caring Trust (F.A.C.T) reserves the right to modify these terms and any linked policies at any time without notice. Your continued use of the website after any such replacement or modification constitutes acceptance of the relevant changed or new terms of use.
Limitation of Liability
Please be aware that any decision made by users of our website, on the basis of the information on it is the sole responsibility of the user. Whilst we take reasonable efforts to ensure that the website does not contain any viruses, trojans, or other malicious software, you should take your own precautions to ensure the integrity of your system and data. We do not give any warranty as to the availability of the website, and we reserve our right to take it down for any reason whatsoever in our absolute discretion.
We do not accept liability (as far as permitted by law) for any loss or damage (whether direct, indirect, or consequential) arising from any use of the website or reliance on the information of links included on the website.
Nothing in these terms and conditions shall limit or exclude our liability for fraudulent misrepresentation, for death or personal injury resulting from our negligence, or the negligence of our employees.
Indemnity
You agree to indemnify and hold us harmless from any liability, loss, claim and expense (including reasonable legal fees) related to any breach by you of these terms and conditions or arising from your use of the F.A.C.T website.
Governing law
Use of the website is subject to law.   All claims or disputes arising out of or in connection with the use of the site shall be subject to the jurisdiction of the courts of Northern Ireland.  However, we reserve the right to bring proceedings in the courts of the country of your residence.
Trademarks and copyright
Copyright, trademarks and all other intellectual property rights on the F.A.C.T website are owned or licensed to the Friendship and Caring Trust (F.A.C.T), unless otherwise stated (See Copyright Statement). You are responsible for ensuring that you comply with any applicable copyright laws and regulations.
We would be delighted to see our materials used more widely. You are free to copy, distribute and transmit the material on the website under the following conditions:
Attribution. You must attribute the work in the manner specified by the author or licensor (but not in any way that suggests that they endorse you or your use of the work).
Non-commercial. You may not use this work for commercial or business purposes without prior written consent from us.
No Derivative Works. You may not alter, transform, or build upon this work.
Our permission to reproduce copyright material does not extend to any material on these websites that is copyright material of any other person.
If you do wish to use any material from our website for any commercial or business purpose, you must write for permission to :
Director of Fundraising and Communications,
Barnlee, 37 Lisnaskea Road,
Barnhill, Lisnaskea,
County Fermanagh,
Northern Ireland.
BT92 0HD.
Give us the full details of what you want to use and how you plan to use it, and we will get back to you as soon as possible.
Links to other websites
The F.A.C.T website includes links to other websites that we hope you find useful and informative. However we do not endorse or accept liability for the content or privacy policy of anyone else's websites. Any use of a third party website is entirely at your own risk. We suggest that you check the privacy policy and the terms of use of sites linked to any of our websites that you visit.
Links from other websites
We welcome links to the Friendship and Caring Trust (F.A.C.T) website. If you want to display the content of our website surrounded or framed by material not originating from www.friendshipandcaringtrust.com, you must obtain prior written permission. Please contact us for such permission.
Any link to our website must comply with the following conditions:
The link must not create the false impression that your organisation or any of its products or services, is recommended by or associated in any way with F.A.C.T
The existence of the link, its position, appearance or any other aspect of it must not damage or be likely to damage the name or reputation of F.A.C.T
Selection of the link by a user must display the F.A.C.T website as a full screen and not within a frame on the website on which the link appears
You shall take all reasonable precautions to ensure that the use and existence of the link does not cause the transmission to the F.A.C.T website of viruses or other deleterious programming routines
Refund of donations
Unfortunately,  F.A.C.T is unable to refund any donations made online.
Further information
If you have a query about any information contained in this website please contact us. We will reply to your query within 28 days.